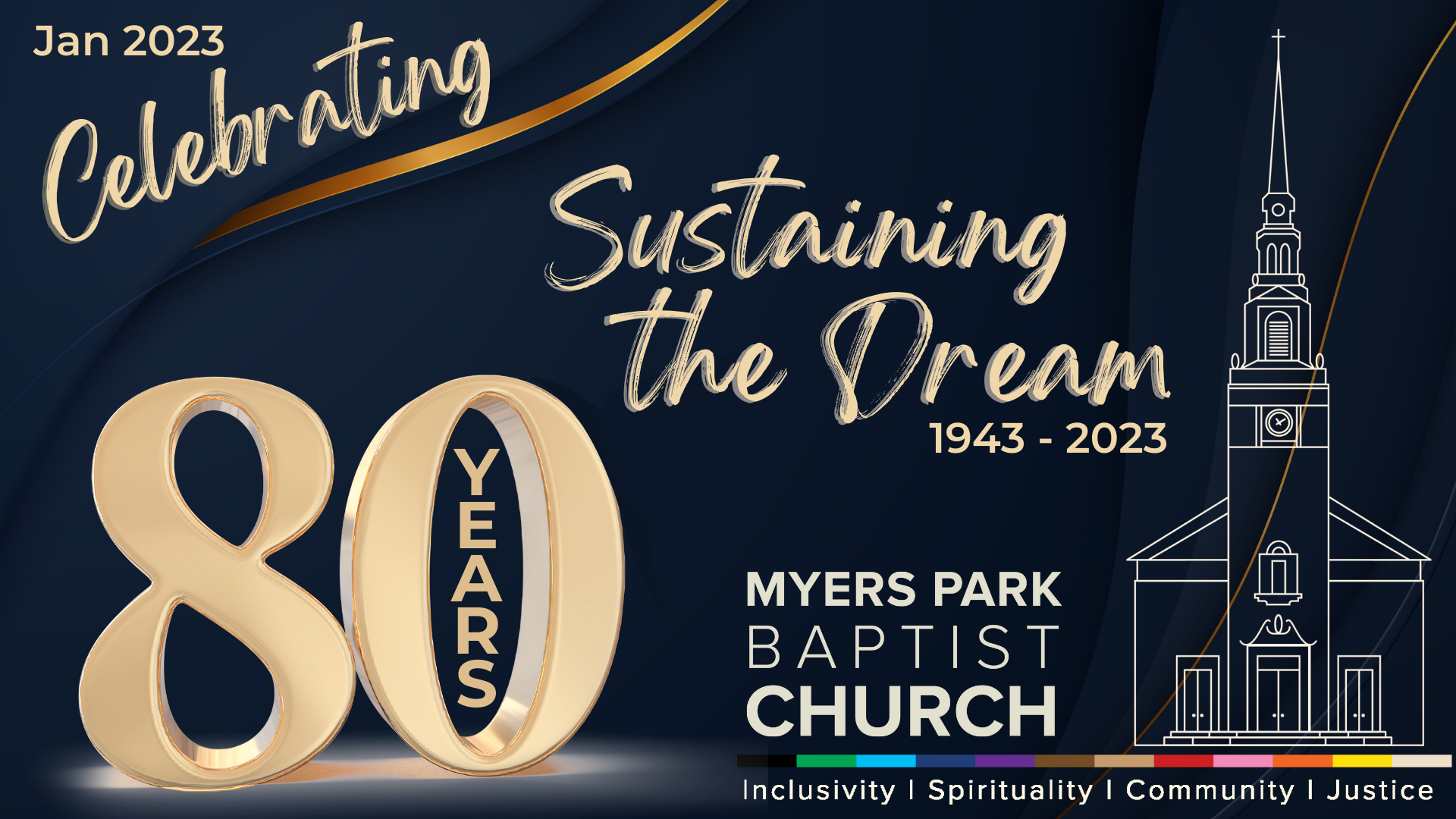 It takes courage to start a church and a certain kind of boldness to do so in the middle of a world at war. Our founders lived in a volatile, uncertain, complex, and ambiguous world—a world very similar to our own. Nationalism was on the rise. There was a war in Europe. The average American family was hit hard from rationing shoes, canned food, meat, cheese, butter and cooking oil. The war was not over in 1943 and the future was impossible to predict. Yet our founders moved ahead, urged on by the power of the Spirit, and in spite of the odds they started a church that would be different than anything Charlotte or the South had ever seen. They did so with the belief that, as one of our early leaders said, "Religion is an antidote to the madness of war."
Myers Park Baptist Church was born from the sacrifice of brave souls who were possessed by a dream so powerful it could not be thwarted by a precarious moment in history. Today, as we near the 80th anniversary of our founding, we find ourselves again at a precarious moment in history as we adjust to the realities of a global pandemic and its impact on our church and society. We find ourselves at a critical threshold between the past and the future, what was and what will be, who we have been and who we can become. As it was during the days of our origin story, now is the time for courage, bravery, and boldness.
We invite you to join us to celebrate our 80th anniversary in 2023. Our theme "Sustaining the Dream" will provide us the opportunity to remember where we've come from, who we've been, and what we've accomplished as a community of faith over 80 years, while also propelling us forward to look toward the future and dream again about radical possibilities of what our church could become.
Please save the date for the following events in January and stay tuned for more information about other events related to the 80th Anniversary that will be released after Christmas:
80th Anniversary Events
Sunday, January 22
Founders' Day Worship | 10 am
80th Anniversary "Tell Me Our Stories" Series Begins | immediately following worship
FEBRUARY 2023
Black History Month
Theme | "Sharing Our Stories"
Learn More
MARCH 2023
Women's History Month
Women's Retreat with Meta Commerse

March 11-12
Learn More
JUNE 2023
Holy Conversations in the Holy Land
June 13-23, 2023
Learn More