Reproductive Health Justice: What Now?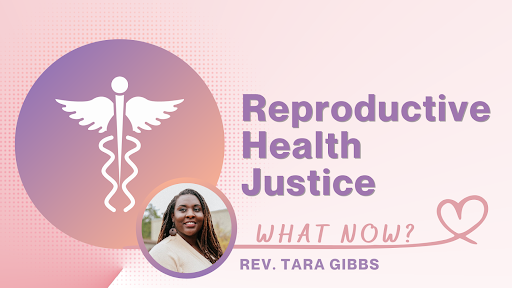 Reproductive Health Justice: What Now?
Since the initial US Supreme Court leak a few weeks ago, reproductive justice advocates like myself have been in overdrive; the work to ensure birthing persons and their companions have safety, privacy, and credible information to make their own choices is still the number one focus. Since the leak, many state governing bodies, advocacy groups, and non-profit groups (including churches) have shared a lot of information that can be overwhelming. Allow me to share a few quick FAQs to help sift through the information:
Does this mean it is illegal to get an abortion?
It depends on the state. As of June 17, 2022, it is still legal to get an abortion at certified abortion clinics in the state of North Carolina within the restrictions:
Within first 20 weeks of pregnancy (some exceptions around "substantial threat to life/health of birthing parent"
State-directed counseling 72 hours before procedure (surgical or medical); ultrasound also required
Must be 18+ or with parental consent for a minor
What would the overturning of Roe v. Wade mean? Who will be affected?
All of us will be affected. It is the language of the ruling that makes this all very concerning; expect to see a rise in laws around medical privacy, loss in insurance coverage for some, rise in insurance costs, and further strains on government services such as WIC, SNAP, Head Start programming, and other essential services for low-income families. Treating a miscarriage, ectopic pregnancy, and other fairly common pregnancy complications require the same standard of care as an abortion. Thus, getting access to those services will be at risk as well. IVF services and access to common forms of birth control could also be affected due to the vague language. Low-income, rural, and marginalized ethnic groups will be hit the hardest.
What can I do?
REGISTER & VOTE THIS YEAR:
Reproductive healthcare decisions are now left up to the states, meaning, our elected representatives. There is no doubt that legislation will arise in NC around this issue; it's up to us to put officials in place who embody your values of individual liberty and choice.
North Carolina State Board of Elections
DONATE:
One of the biggest obstacles to receiving reproductive care is a lack of funds. This could be paying for services, or other expenses such as transportation to a clinic, hotel accommodations, or childcare while at an appointment. About 1 in 5 abortion patients travel at least 50 miles one way to what is their nearest clinic. The average cost for surgical abortion at 10 weeks in 2009 was about $503 and adjusting for inflation would be about $700 today. BEWARE of Crisis Pregnancy Centers (CPCs) these organizations use manipulation and misleading information to coerce patients to give birth and leave babies in the hands of shady adoption agencies.
Reputable & Trusted Organizations
LISTEN & LEARN:
Perhaps you are still on the fence about supporting reproductive justice as a Christian. That's ok … just don't become stagnant in your position! Get active and be intentional about your learning:
Sources: