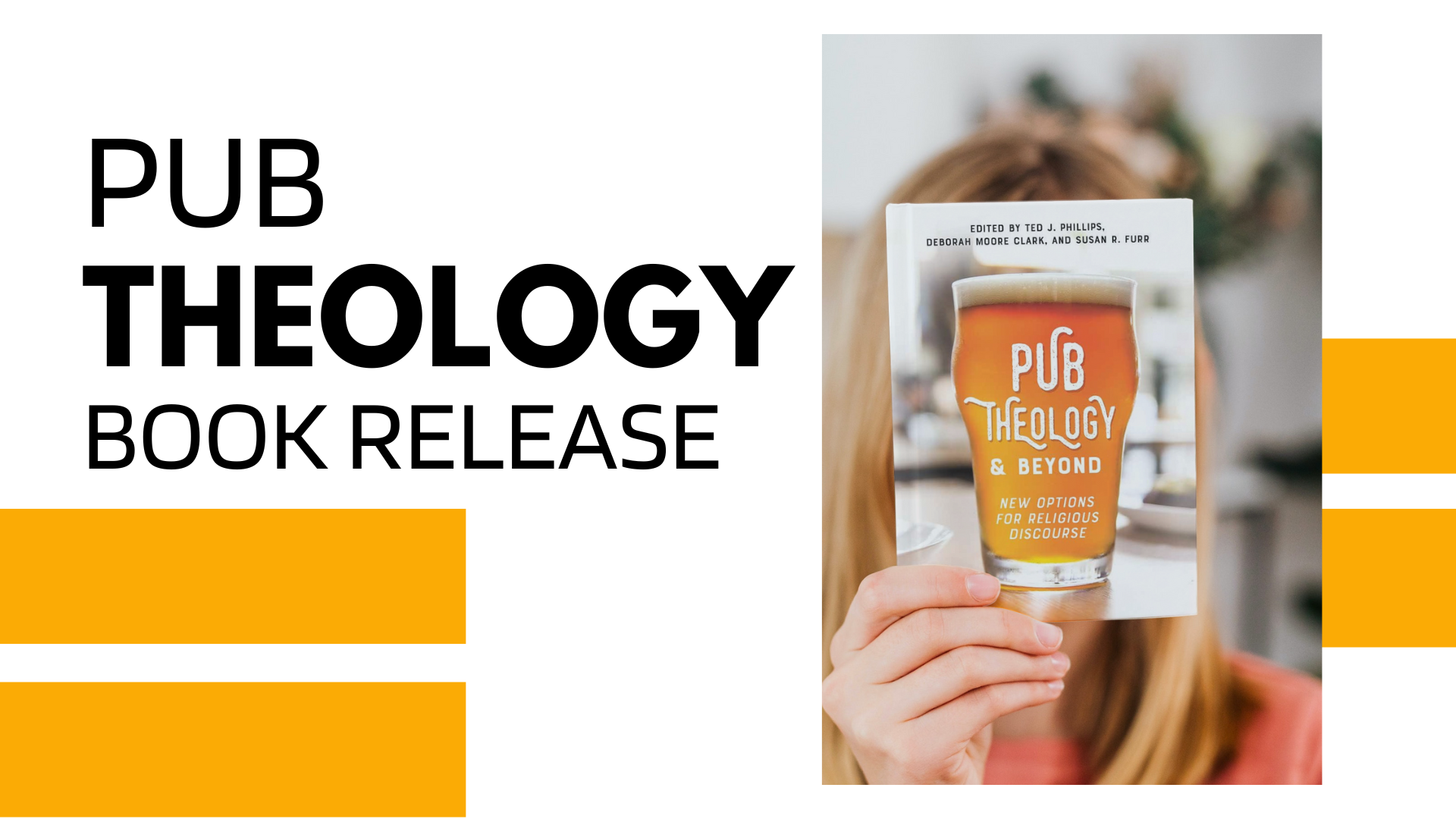 Celebrating the Soon-to-be-Released Pub Theology & Beyond: New Options for Religious Discourse
"Pub Theology" began as a small group of people in the MPBC community that gathered around a table to explore different aspects of their theology together. This cutting edge ministry has now become a book entitled Pub Theology & Beyond: New Options for Religious Discourse edited by our own members, Ted Phillips, Deborah Moore Clark, and Susan Furr, which features a collection of thought-provoking essays by some of our current and former clergy (like Rev. Mia McClain, Dr. Steve Shoemaker, Dr. Bill Leonard, and Dr. Ben Boswell) as well as lay members (like Chaz and Peggy Seale, Barbara and Tom Lucas, Nancy Culp, and Cindy Adcock). This collection challenges, educates, and offers abundant inspiration for all who seek deeper meaning and wholeness in a weary world that can so often feel meaningless and broken.
The book will be available on Thursday, October 13th and would make a great Advent study for your small group and the perfect Christmas gift for your friends and family. Stay tuned for more information about the book launch and where you can get a copy of this exciting new compilation.