Largest MPBC Presence at Charlotte PRIDE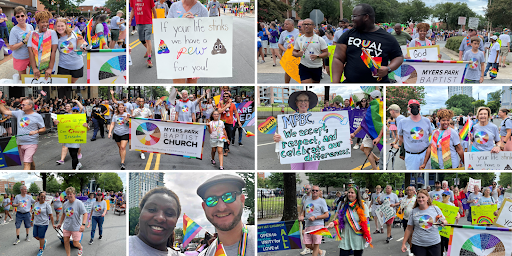 Our Largest Group Yet Showed Up for PRIDE 2022!
Thank you to all who attended, walked, and greeted festival attendees at our booth!
This year we had our largest parade presence yet with over 50 MPBC congregants walking in support of the LGBTQIA+ community. We had more members greeting and handing out swag to festival participants at our MPBC tent. It was an amazing time for everyone! We already are making plans for next year!