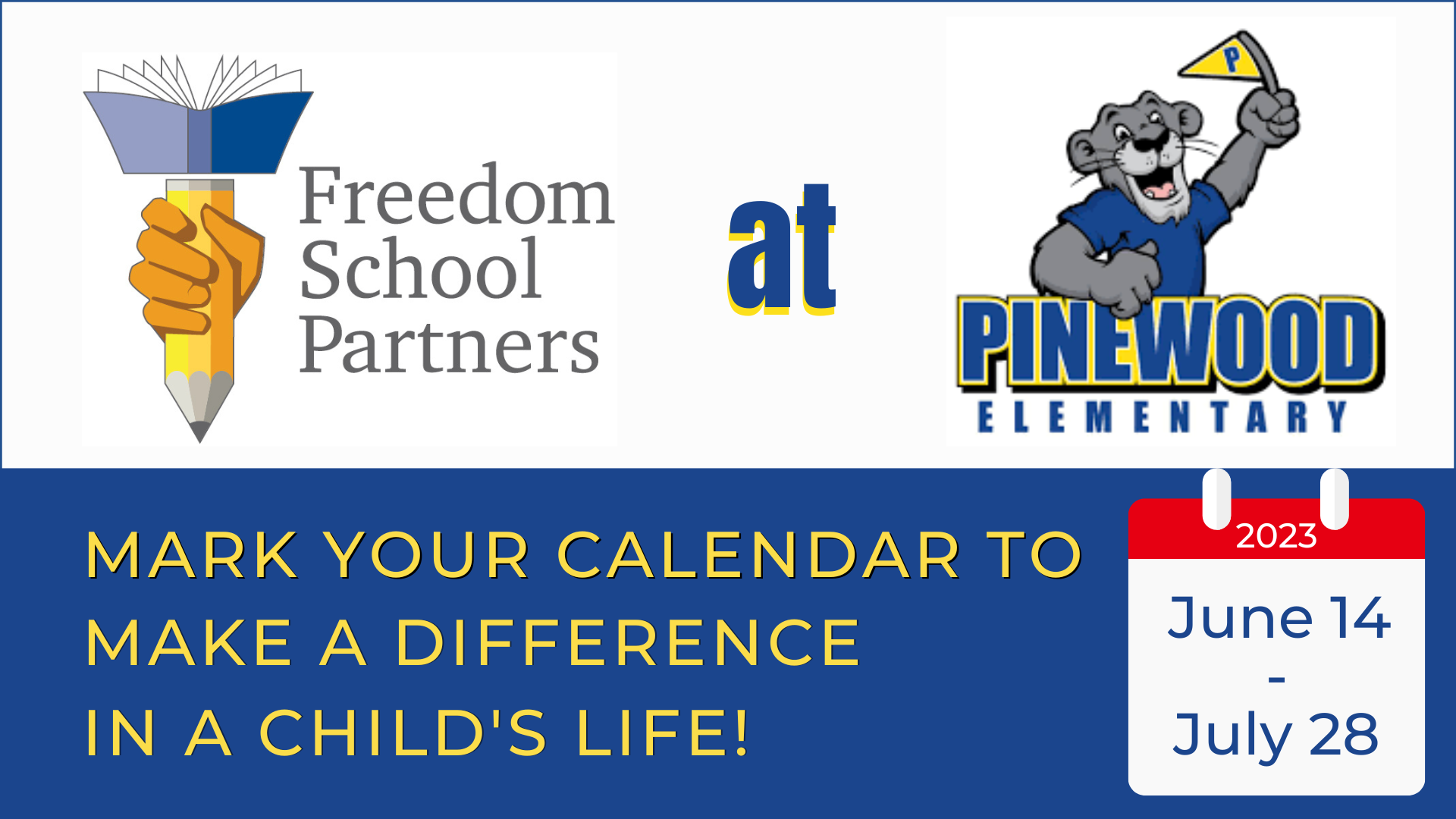 Volunteer and Help a child this Summer!
WHEN | June 14 - July 25, 2023
WHERE | Pinewood Elementary School
We are back for a TENTH summer! This year we are also partnering with the teen board from St. Gabriel's Catholic Church. Our focus will be on Harambee volunteers, DEAR buddy readers, and family engagement support. Field trip chaperones will also be needed--those are still being confirmed. Best news of all: this year you can sign up through sign-up genius!
NOTE | Harambee Readers sign up through a different spreadsheet, and those volunteers need to be confirmed by the end of May 2023. It's the best way to start your day! Please reply for more details and available dates.
In the Meantime
There are several important ways you can continue to support Pinewood Elementary and deepen your awareness and advocacy through community events. Here are a few you can take part in before Freedom School begins:
Seeking Solutions in Education: What's Race Got To Do With It?
Monday, May 22 | 6:30 pm | The Galilee Center (3601 Central Ave)
The Reimagining America Project is offering a Community Conversation about everything you ever wanted to know about community schools . . . and why racism wants you to stay in the dark. | Learn more
Q&A with Frye Gaillard author of The Dream Long Deferred
Wednesday, May 31 | 8:00 pm | The Galilee Center (3601 Central Ave)
The Dream Long Deferred tells the fifty-year story of the landmark struggle for desegregation in Charlotte, North Carolina, and the state of the city's public school system up to 2006 (when the 2nd ed. was published). All are welcome, so please pass along this invite to all who are committed to building strong schools for our community in East Charlotte. Also available virtually on Zoom.