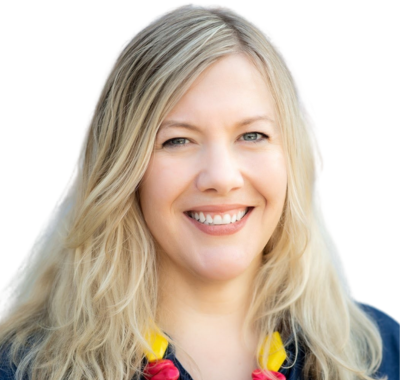 Candace Williamson
(she/her)
Director of Children's Ministries
Candace is a native of Greenville, SC who found her love of music in her home church, Pendleton Street Baptist. She received her Bachelor's of Music Education from Winthrop University and her Masters in Vocal Pedagogy from Belmont University in Nashville, TN. Candace spent the early aughts in New York and Nashville studying music, voice, and drama while working day jobs in Public Relations Human Resources and Advertising.
Candace moved to Charlotte in 2008 and fell back in love with music education. Since then, she has specialized in Montessori Music in the public sector and served as Music Specialist at Park Road Montessori for over a decade. Candace has completed Orff Level 1 training (Winthrop University) Orff Level 2 training (Appalachian State University) and was chosen as a UNC World View Fellow in 2020. In addition to teaching general music for grades pre-K-6, Candace has directed a vibrant cultural arts program that brought in guest teaching artists from around the region, a vibrant choral program for children, and a musical theater program that boasts 180+ on stage.
Candace joined MPBC with her family in the fall of 2019 and has served as the interim Music Coordinator for Youth and Children over this last year. She lives in Charlotte with her husband Chris, daughters Evie and Piper, a cat named Rocket and a new puppy named Olive. When she's not at MPBC she is usually fighting for a cause, catching a musical theater show, or listening to a podcast while carting her kids all over Charlotte!