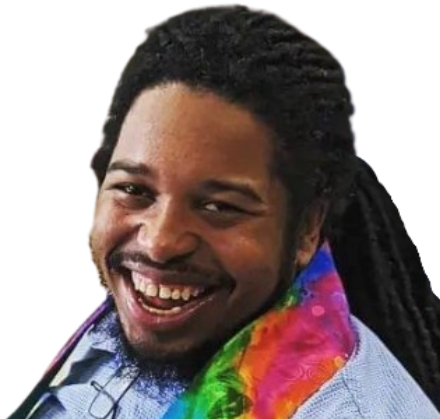 JJ Flag
Associate Minister of Pastoral Care & Justice
Dr. Flag received his Master of Divinity at Princeton Theological Seminary and his Doctor of Ministry at Drew University Theological School. He was ordained in the United Church of Christ, completed multiple units of Clinical Pastoral Education, and has served as a hospital chaplain in New Jersey. Most recently, Dr. Flag was Pastor of Emmanuel Congregational United Church of Christ in Watertown NY, and before that he was Pastor of Turning Point United Methodist Church and Princeton United Methodist Church.
Dr. Flag is gifted at connecting with people across lines of difference, and he has a passion for creatively engaging in ministry around issues of social justice. Rev. Dr. Flag takes prophetic stances in ways that remain accessible while calling people to more fully live into God's love. He engages his own social location in ways that reflect sensitivity to the negotiation of power in community and deep valuing of those around him, both colleagues and those to whom he ministers. Dr. Flag is a person of faith who is constantly willing to learn and grow—even sometimes change—his theology as he encounters new perspectives and persons. His engagement with the divine and other human beings is dynamic.
Join us in offering our warmest welcome to JJ along with his wife Ebony, and two daughters: Arianna (11) and Mikayla (5).