We are Growing Generous Givers!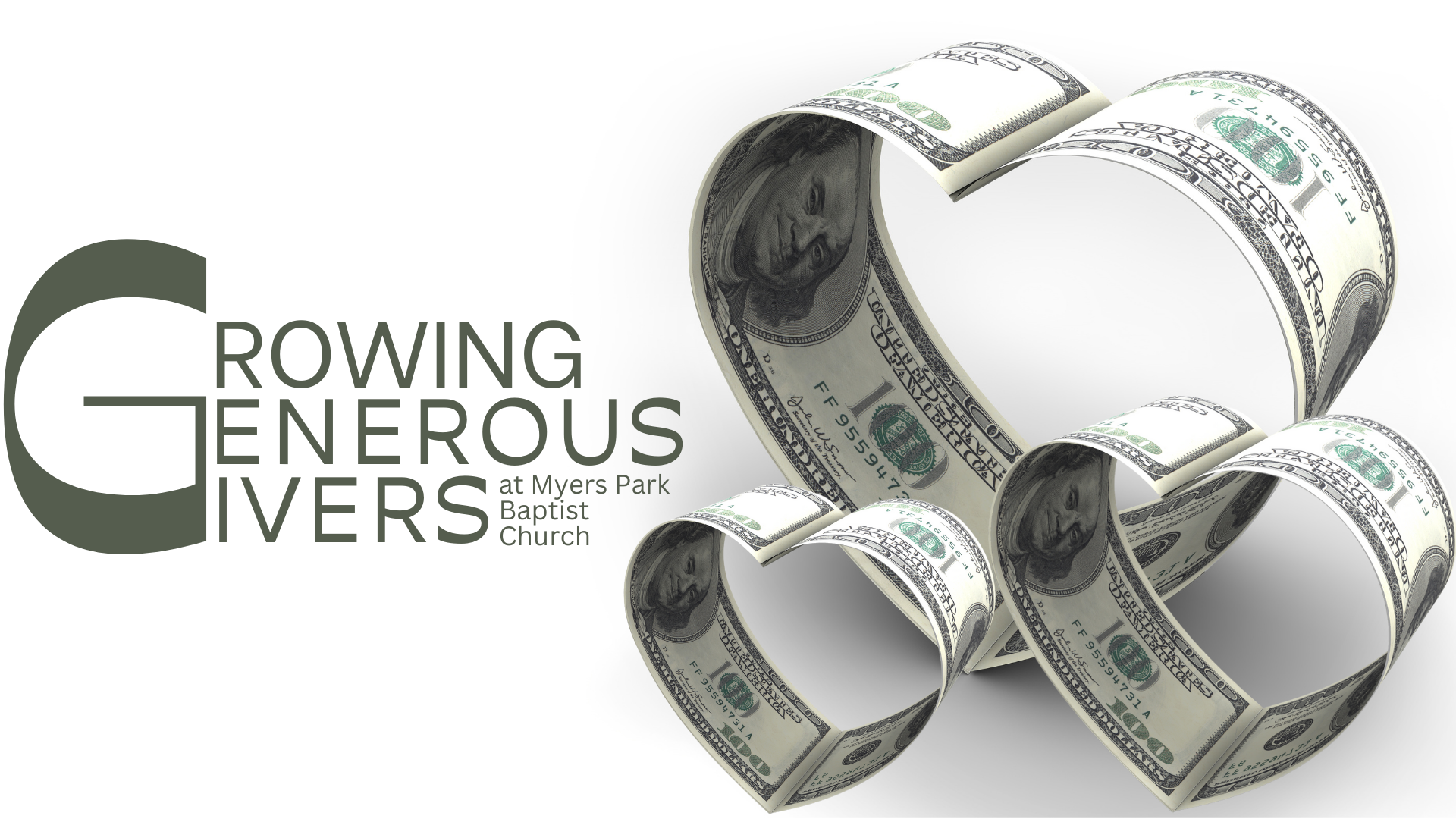 This Fall, we are Growing Generous Givers! While the pledges obtained from our fall stewardship campaign assists the church with its budgeting, it's really about more than that. Growth in generosity is less about a financial transaction, and more about a transformation of the heart. We are inviting you to embrace generosity and to consider beginning the giving journey by making a formal pledge.
Our goal this year is 100% participation from all members and those who attend, and we will measure our success by how much the people of Myers Park Baptist are willing to take the next step in their generosity journey.
Here's how you can start your journey of generosity:
Prayerfully reflect on what the church means to you and examine your capacity for generosity.
Start by giving something and try to make it a regular practice. Every dollar matters and each person can give something. Consistency is what matters.
Commit to increase your gift each year by a percentage or dollar amount.
Give above and beyond when you are able to help us reach our yearly goals.
Be faithful and commit to continue practicing generosity even in the difficult times in our lives, our church, and our society. Please let us know how you plan to accept the invitation to journey toward generosity.