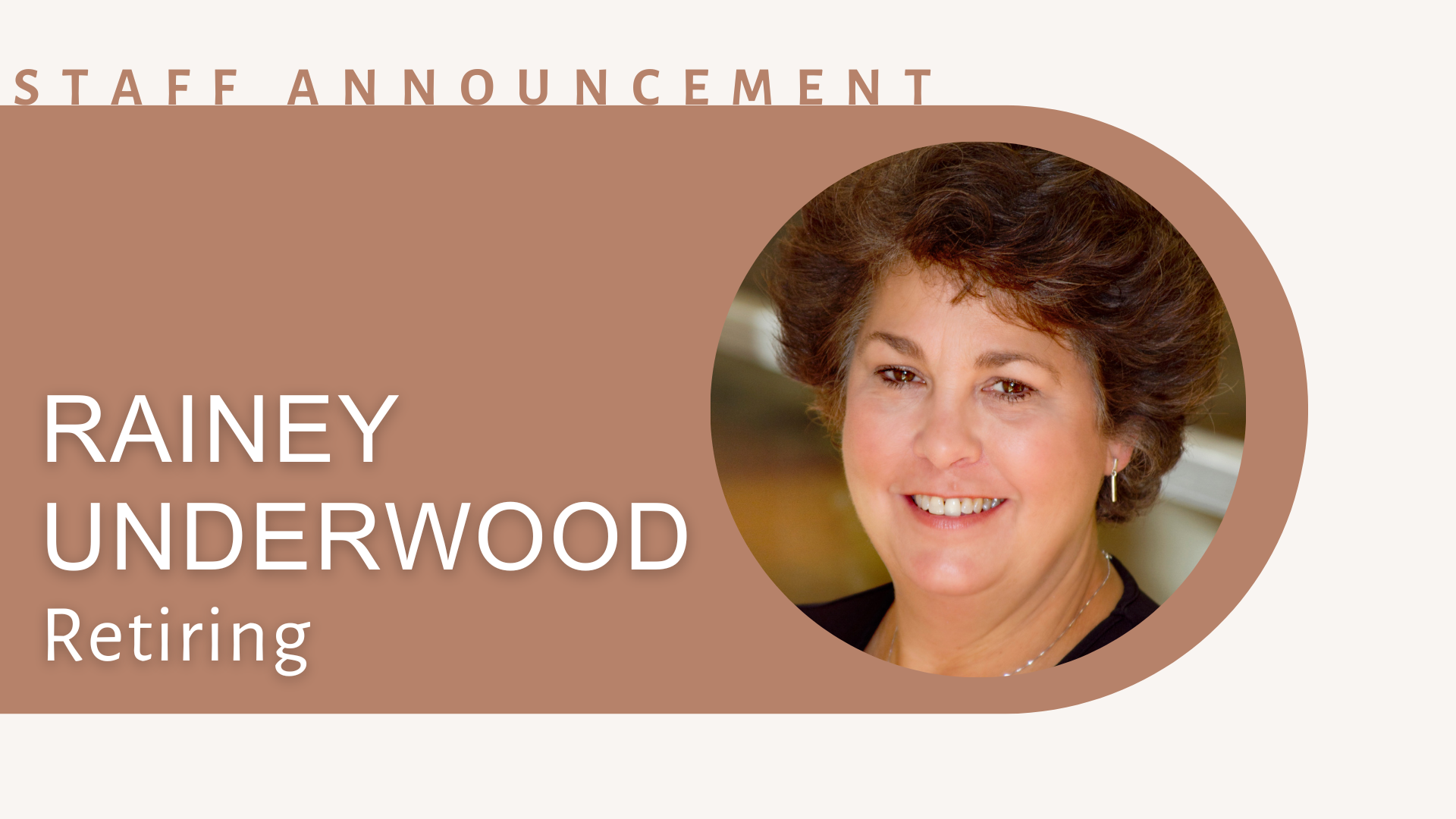 On September 30, 2023, our Events Manager, Rainey Underwood, plans to retire after a 39-year career serving our church. As the second longest serving staff member in history, Rainey has worked in many roles over the years from overseeing our on-campus meals, managing the church calendar, developing relationships with vendors, to creating a robust rental business from groups around Charlotte. Her institutional knowledge is invaluable, and she has vivid memories of so many amazing people and moments in the life of our church.
Rainey is incredibly grateful for her time on staff at MPBC and is excited to have the time now to be a member and is already thinking about how she can be involved as a participant in the life of our church. Our staff will dearly miss working with Rainey as well as the joy, laughter, and spirit of service and commitment she brought to our staff. Lisa Caldwell, our Facilities Manager, will take on Rainey's responsibilities beginning in October.
We invite you to join us in celebrating Rainey's tremendous career and to say "Thank you" to her for all the ways she has served our church. You can join us by sending in notes of gratitude and by participating in a love offering for her. Please send your notes of gratitude to the church office. You can participate in the love offering by mailing a check to the church with "Love Offering for Rainey" on the memo line. Please remember gifts for love offerings are not tax deductible.
We give thanks to God for the career of Rainey Underwood and offer our love to her and her family.