Pub Theology & Beyond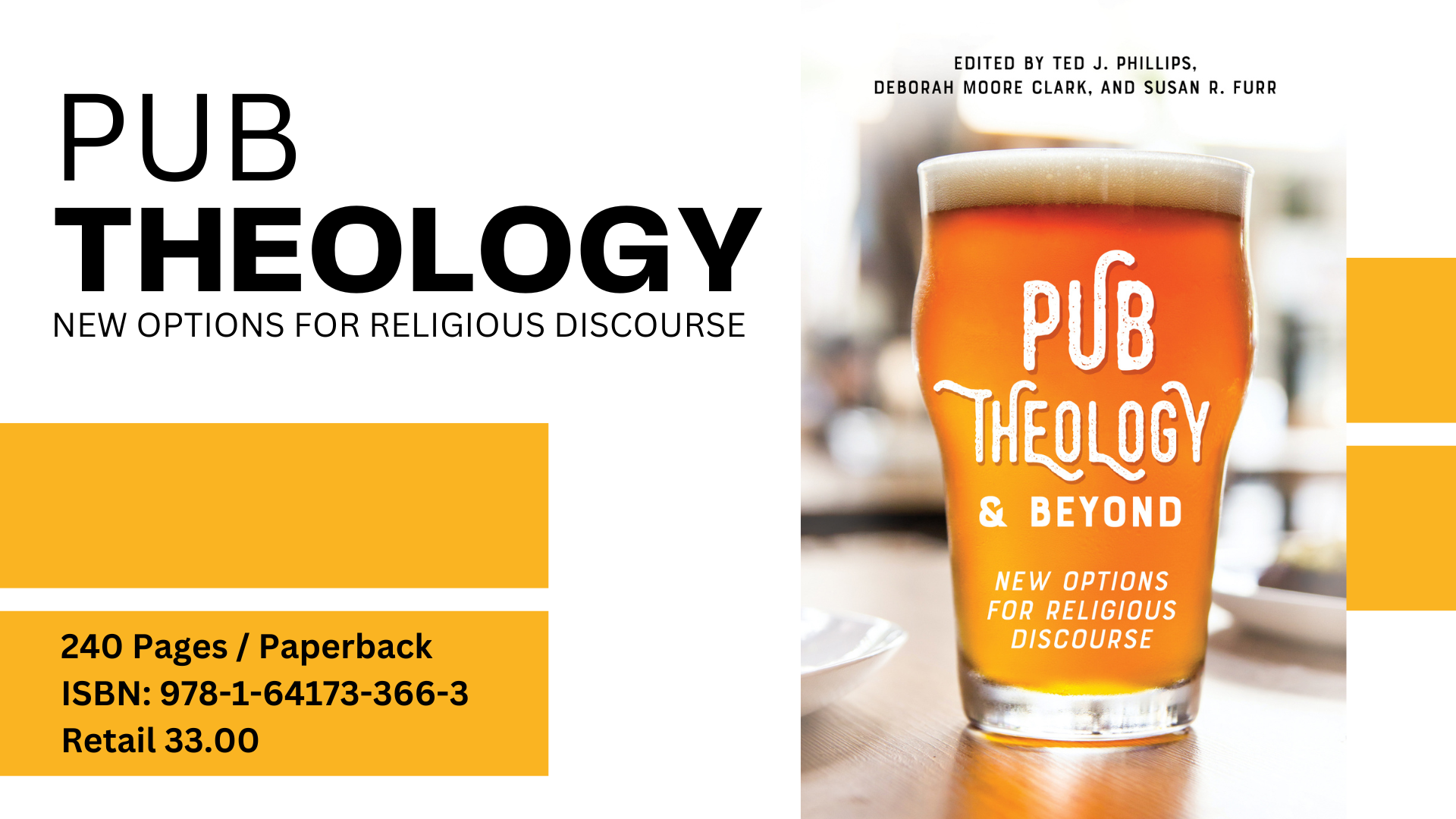 Theology Pub was started over 12 years ago here at Myers Park Baptist Church. Rev. Andrew Daugherty was responsible for initiating a process for the creation and implementation of small groups at MPBC. Rev. Daugherty is now the Senior Minister at Pine Street Baptist Church, in Boulder, CO.
Why a Pub Theology?
Think about the "pubs" that are in England. An English pub is a gathering place where friends gather to relax, have a pint, have some fun, and discuss whatever comes up. Conversations can range from politics and the state of the commonwealth to family, religion, and international issues. Throughout England's history, pubs are and have been where people of all classes and education discussed all manner of issues. It was a leveling space where people were viewed as individuals. They certainly did not always agree with one another, but they listened to what each other had to say, and everyone's opinion and point of view mattered.
This type of atmosphere demonstrated the potential of a Pub Theology group. It's where participants can focus on Theology, the study of God, and on significant, contemporary issues. Group members need to have an atmosphere where all are accepted and where differences of opinion and thought are desired and respected. Pub Theology is a space that facilitates people really listening. It can also be a setting where people can ask and share thoughts and feelings that they might not normally share within a church's campus or place of worship. As a result, a Pub Theology environment is a space where group members can potentially be themselves.
A Pub Theology also provides an environment of spirituality and awareness. Richard Rohr in Everything Belongs shares: "Spirituality is about seeing. It's not about earning or achieving. It's about relationship rather than results or requirements" 1 (Rohr, 2003, 33).

In addition, a Pub Theology offers a special environment where all members can be on their respective journeys of faith, and come to rest, relax, be challenged, have fun, learn, and grow. The experience can have an amazing impact on everyone, as they become stronger in their thought and action!
What is Pub Theology?
Pub Theology is a place where individuals gather to discuss and explore a wide range of theological topics and contemporary issues in a relaxed, supportive, and nonjudgmental environment. Genuine relationships and effective group process are critical to the growth of a Pub Theology group. Pub Theology is potentially for everyone because the group is open to all. Therefore, there are no barriers like one's theological understanding or background, socio-economic or education levels, gender, race, sexual orientation, faith traditions, or age (except to be 21 or above).
The best approach is to take one theological topic or a contemporary issue each time the group meets. If the group needs another meeting to finish their discussion, they certainly have that flexibility. We have discovered that the leader and group members should remain fluid and be responsive to the natural flow of the conversation.
Here are some initial questions to consider:
Are you interested in robust and stimulating discussions on different topics in theology and contemporary issues?
Are you looking to grow or restart your own spiritual journey?
Do you view yourself as spiritually minded?
Are you an individual that values discussing highly relevant issues and how they impact today's complex world?
Our Pub Theology group has discussed over 100 topics. As a result, we published a book called Pub Theology & Beyond: New Directions for Religious Discourse. There were 17 different contributors. They included an esteemed theologian, senior ministers, pastors, educators, and a few lay persons from our group. One half of the book has chapters on spiritual topics and the second half of the book involves contemporary issues. The book was published by Smith & Helwys, Inc.
1-Rohr, Richard. Everything Belongs. New York: Crossroad Publishing, 2003.
Contributors and Chapters
The Rev. Dr. Bill J. Leonard
SALVATION AND LIBERATION: A RADICAL FAITH

The Rev. Dr. W. Benjamin Boswell
WHITENESS

The Rev. Dr. John E. Saunders, Jr.
CHRISTIAN BAPTISM

The Rev Dr. H. Stephen Shoemaker
THE HIDDEN TREASURE OF SABBATH

The Rev. Dr. Oliver M. Thomas
A HISTORICAL AND THEOLOGICAL RESPONSE TO SYSTEMIC RACISM: A PROCESS OF LIBERATION
The Rev. Dr. Everett C. Goodwin
LIFE AS THE WORK OF FAITH

The Rev. Dr. Cody J. Sanders
CHURCH AND THE FUTURE
The Rev. J. Andrew Daugherty
CHURCH AS COMMUNITY
The Rev. Deborah Moore Clark
A THEOLOGY OF WORSHIP

The Rev. Mia M. McClain
STOLEN COOKIES: A TAKE ON BLACK LIVES MATTERING

Dr. Susan R. Furr
GROUP LEADERSHIP

Nancy E. Culp
QUEER THEOLOGY

Cynthia F. Adcock
THE STRANGER: IMMIGRATION AND SOCIAL JUSTICE

Barbara B. Lucus
MARGINALIZED PEOPLE

Chaz Seale and Peggy Seale
THE LORD'S PRAYER . . . THE PERFECT PRAYER?

Ted J. Phillips
WHY PUB THEOLOGY?
HOLY COMMUNION: SACRAMENT OF BREAD AND WINE
SPIRITUAL PRACTICES