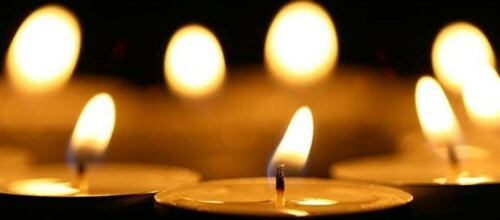 Gun Violence Prevention requires a multi-faceted approach to justice.
We have heard from many of our members who are grieving over the recent horrific mass shootings. We want you to know our hearts are with the victims and we are grieving with you.
If you are looking for ways to take action in the midst of your grief, here are some initial opportunities for engagement that have been offered by members of our congregation so far:
---
Moms Demand Action
Text Commit to 644-33 to join your local chapter of Moms Demand Action.
There are many ways to be involved – phone banking, becoming a Be SMART educator, hosting tables where they give away gun locks at community events, attending legislative sessions to advocate for gun safety laws, raising awareness about suicide, supporting gun violence survivors, and more.
---
Email Your Elected Officials to pass common sense gun legislation now.
There are four laws that almost all Americans support and that will have a significant impact on preventing gun violence: universal background checks, closing the Charleston loophole, red flag laws (that allow you to temporarily remove guns from persons experiencing a mental health crisis), and banning military-style assault weapons like the ones used in Uvalde, Buffalo, Boulder, Orlando, Parkland, Las Vegas, Aurora, Sandy Hook, and unfortunately many more mass shootings.
Hold Elected Officials Accountable—Urge Them to Pass Gun Safety Legislation Now | Everytown for Gun Safety
---
Donate to Uvalde
While you can always donate to Moms Demand Action and Everytown for Gun Safety (MDA partner), Together Rising is a go-to organization for supporting on-the-ground experts and relief workers in crises around the world. They have pledged that all funds donated this week will go to supporting Uvalde families who are suffering and grieving.
---
Talk to Your Kids About Guns
You may or may not have decided to discuss with your kids Uvalde, Buffalo or the attack on a Taiwanese church in Southern California last week – depending on their age, awareness, peer group, and temperament. However, it is always the right time to talk to them about gun safety in your home and the homes of others. If you want to chat through or practice asking other parents about guns in their home, contact Lorin Bent at
BeSMART-Talk-to_kids_0913171.pdf (besmartforkids.org)
---
Sign Up for a Be SMART Presentation
If you would like to have Lorin Bent present the Be SMART message – a non-political, educational 5-step program for caregivers – to your school, PTA, work team, faith community, neighborhood club, you-name-it, contact her at ! She's passionate about this program and always gets feedback from parents that they thought they knew about gun safety but learn so much from this presentation.