Get your MOJO On!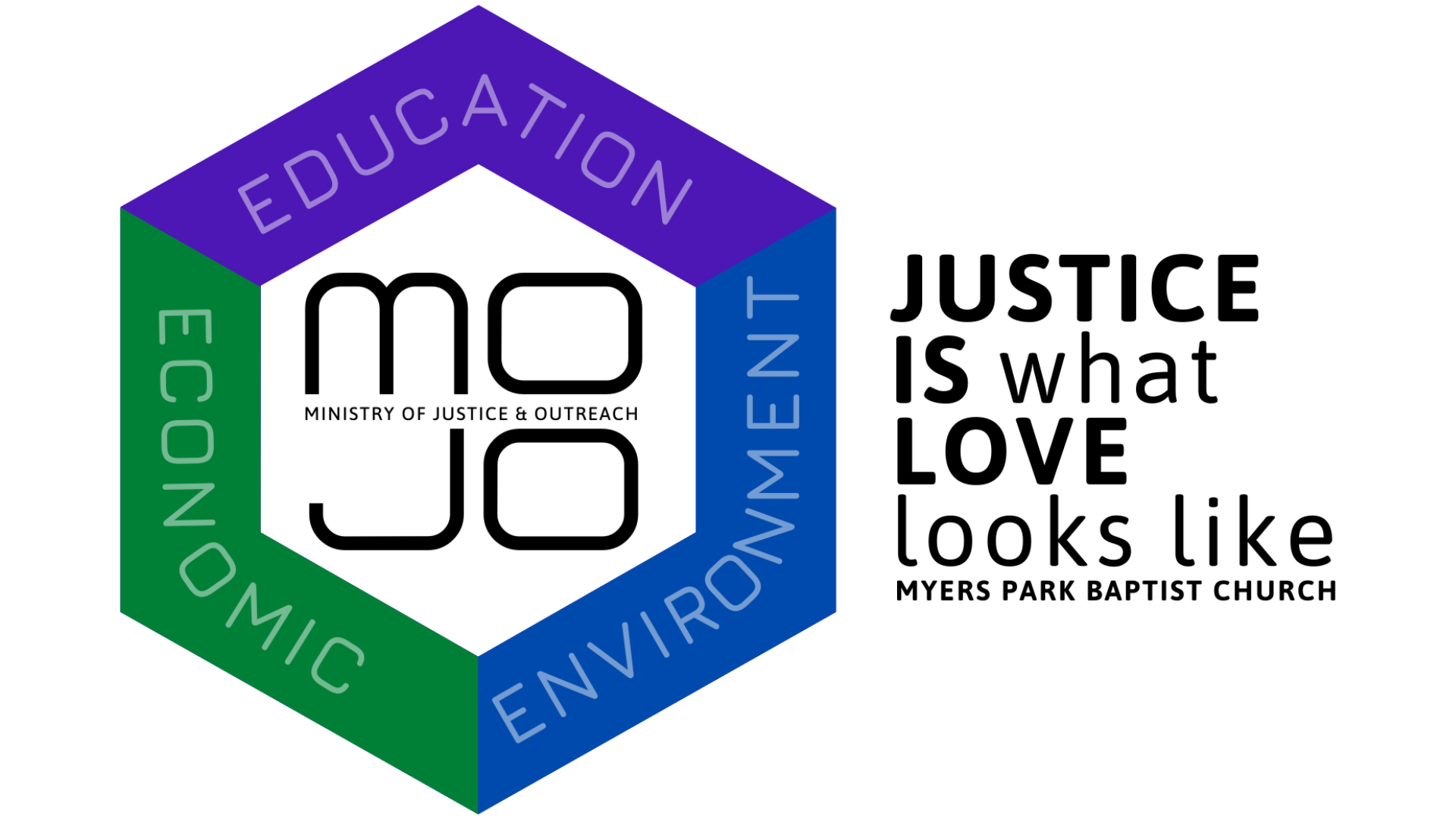 Get your MOJO on with the Seasons of the Church Year!
Our high-speed Ministry of Justice and Outreach has created a strategic plan for their ministry which focuses their efforts on three specific areas: Economics, Environment, and Education—all of which are enveloped by systemic racism and white supremacy. MOJO has created affinity groups for each of their three focus areas. The Economic Justice Affinity group is led by Cindy Adcock, the Environmental Justice Affinity group is led by Paula Fricke, and the Educational Justice Affinity group is led by Laura Handler.
Each of these affinity groups is looking for more members to join them in their efforts. In 2023, the Economic Justice Affinity group is working on Criminal Justice Reform, the Environmental Justice Affinity group is working on partnering with GreenFaith and Creation Care, and the Education Justice Affinity group is working on school segregation and our partnerships with Pinewood Elementary and Freedom School.
As a church, we hope to elevate and amplify the work of the MOJO affinity groups by adding and integrating them into the worship services during the seasons of the Church Year. We will focus on Economic Justice during Lent, Environmental Justice during Easter, and Educational Justice during Pentecost. Be on the lookout for opportunities to hear what these affinity groups are doing and how to get engaged in their work in the worship services on Sunday mornings and in here in the Weekly.
February 22 - April 9 | Lent & Economic Justice
April 9 - May 28 | Easter & Environmental Justice
May 28 - July 30 | Pentecost & Education Justice
---
Get Your MOJO On! Join an Affinity Group
Economic Justice
by Seth Pilz, church member on March 20, 2023
Hi, I'm Seth Pilz. Did you see Rev. Boswell's article "Get Your MOJO on!"? I have already gotten mine on! I am a member of the Criminal Justice Affinity group of MOJO (Ministry of Justice and Outreach), one of three areas in which MOJO is leading our church. As a church, we are elevating and amplifying the work of MOJO during the seasons of the Church Year. It is the Lenten season, and we are focusing on Economic Justice, particularly Criminal Justice. But why should the people of Myers Park Baptist Church care about criminal justice? Shouldn't we leave it to the professionals? I believe that we must work towards a more fair and just criminal justice reform system, because it is our call, our journey, and our need.

Criminal justice reform aligns with our call. At our church, we hear the call "to seek justice" from Micah 6:8 in our covenant. We hear this call from Jesus who said he was called "to preach good news to the poor . . . to proclaim release to the prisoners and sight to the blind, to send those who are oppressed into liberty, to proclaim the acceptable year of the Lord." (Luke 4:18-19)
During this spirit of Lent, we have a call to follow Jesus to the cross where "he was counted with the criminals." (Luke 22:37) Jesus Christ was a victim of an unjust criminal justice system, where he was falsely accused and sentenced to death. If we don't seek justice reform for those criminalized, we should not count ourselves with Jesus. And what would a church be without Jesus?
Many members of our church have already taken the journey of faith towards criminal justice reform. Quite literally, many of us journeyed during our pilgrimage to Montgomery, AL to visit the Legacy Museum. There, we virtually witnessed history repeating itself from slavery to mass incarceration. Many of us took the course in Confronting Whiteness. There we faced the terror of our racialized justice system and committed to change. We also have members who are engaged in criminal justice reform in different ways. There are those who advocate against the death penalty. Other members help incarcerated people with re-entry into society. And many of us have taken other steps in unique ways: protests, awareness, donations, etc. Our church is a community that supports its members in their journey, and we don't do it alone.
Criminal justice reform is our need within the greater Charlotte community. Our community has been damaged. It still grieves the murder of Keith Lamont Scott. People of color still have a higher chance of police violence, arrest, and incarceration in Charlotte. Generations have been stolen by the school-to-prison pipeline. Criminalized people have been dislocated from society and success, which has only furthered poverty and decline. Our city needs healing. If our church does not advocate towards criminal justice reform, our church, along with our city, cannot be whole.
This is why Myers Park Baptist Church cares. Myers Park Baptist Church has a call from Jesus that we choose to answer. Our church is on a journey of faith that we choose to continue together. There is a need that we choose to heal. We seek justice because of who we are and who we choose to be.
To join the Criminal Justice Affinity Group, please contact Rev. Dr. JJ Flag.