Faith in the 21st Century | A Story of "Giving a Damn"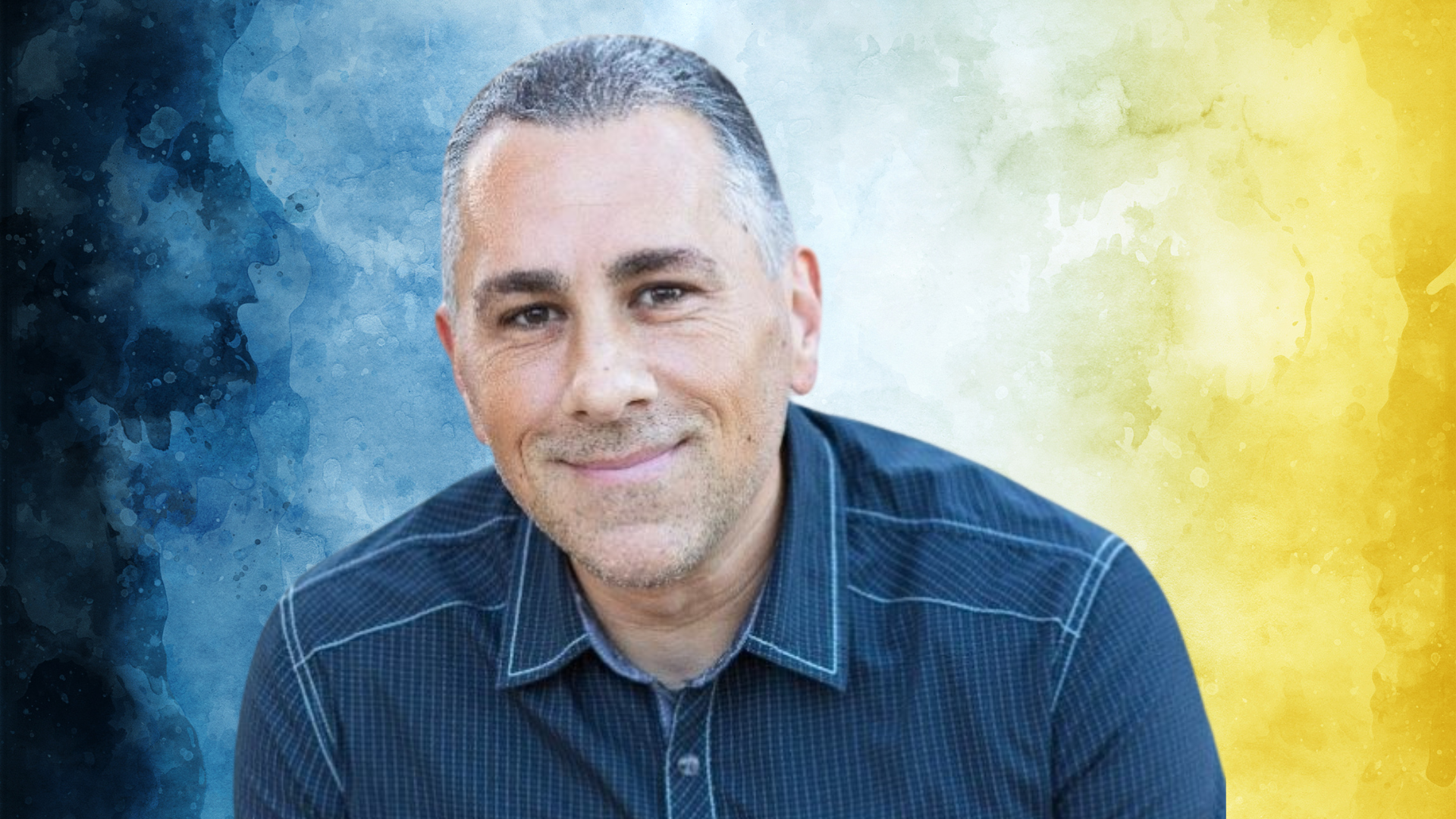 "Are you really angry all the time or are you grieving," stated Rev. John Pavlovitz on October 8th, 2022. "Because without context, they look similar."
His words Saturday morning in Heaton Hall elicited a number of thoughtful hmmmms from the audience. John was with us this weekend to talk empathy, but started with anger; anger with politicians, frustration with leaders, indignation for those with "undersized and limited theology." He explained that it is always harder to care, to seemingly be the one person giving a damn, when no one else does. In fact, he said, it becomes very lonely. But thankfully, he reminded us that he will always rather have a bleeding heart than a stopped one. It was then that I realized that this weekend was for the damn givers, the people who refuse to stop caring and showing compassion.
Saturday night was a packed event at Common Market. John challenged us to utilize a hope inventory during the difficult days of caring; he encouraged listeners to take a look at our community and dwell on the people or stories that show goodness in the world. There were admittedly tough questions from audience members, wondering how to really live out a theology of empathy and compassion with persons diametrically opposed to every value and ideology they held dear. Rev. John didn't flinch, but even exuded compassion in his response; don't expect reciprocity when being empathetic. He stated that empathy is a posture and an ethic, not always quid pro quo.
I personally appreciated where he added that the price for being a caring human is costly and it is exhausting. His voice reverberated throughout the venue, causing even passersby-ers to stop in their tracks and listen. Just as Jesus is our model for compassion and empathy towards others, he is our model of care for self. "Jesus engaged with the crowd, and also prayed in solitude." A couple there for drinks stopped me to ask about our John and to ask more about our church. Even John encouraged listeners to join us for worship on Sunday morning. Based on the number of guest reports, messages, emails, and calls we received, his word got out loud and clear; the "damn givers," fed up with Christians lacking empathy could find solace at Myers Park Baptist Church.
Even our own members commented that between the beautiful sounds of the Chancel Choir guest baritone Caleb Hopkins, the upbeat energy, and the message of hope from Rev. Pavlovitz, Sunday morning at Myers Park Baptist was a true bright spot in a gloomy state of the world. I'm so grateful that our Spiritual Formation ministry, church staff, and members made this Faith in the 21st Century weekend one to remember. I'm thankful that John not only spoke of compassion, but embodied it every step of the way, from the initial invite, to our pre-event communications, to his kind words of thanks to our church. I'm thankful that everyone who attended even a portion of this dynamic weekend was re-energized and proud to give a damn when others won't. Even if you missed out this weekend, we hope you will still find ways to lean into a theology of compassion, even if that means you're the only one who seems to give a damn.