Every Sunday, from 09/17/2023 to 11/19/2023, 11:15 AM - 12:15 PM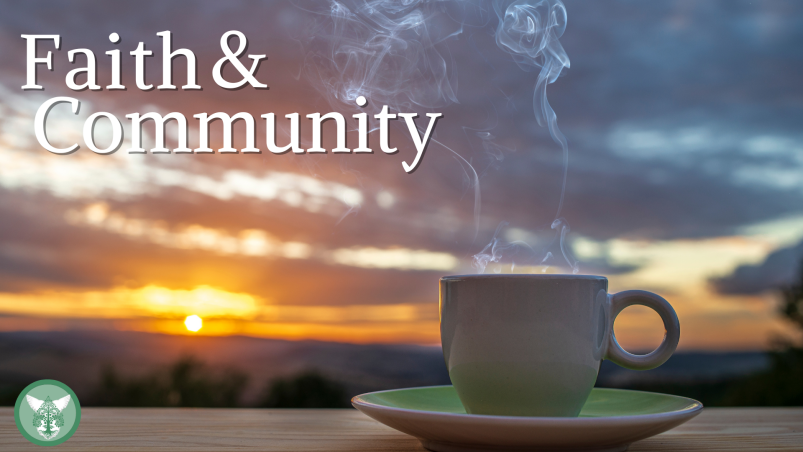 11:15 am | Shalom Hall
Format | Guest Speaker, Topical Lectures
Audience | Adult - Large Group
Led by | Bruce Elliott
What can our community leaders and influencers teach us as a people of faith? Join us for guest speakers each week who will cover a variety of topics to challenge us to live out our faith in community. We draw heavily on the arts, literary, social and spiritual issues as viewed from a faith perspective.
This Sunday
September 17, 2023
Speaker | J. Kevin Gray, Minister of Music and Worship
Kevin Gray will take us on a musical journey from the period when chanting was the primary church music all the way to modern times. Along the way we will meet Martin Luther, the dynamic brothers, John and Charles Wesley, who each contributed so much to the Christian musical canon, and others. Kevin will illustrate how musical styles and genres have changed to adapt to evolving cultures. Expect some fascinating anecdotes behind some of the creators of many beloved hymns and other music, as well as insights on what constitutes "sacred" and "secular" music. Word has it that he may even bring to life a song or two. Don't miss this unusual opportunity to hear the multi-talented Kevin Gray speak about the music that is so dear to many of us!
---
Looking Ahead
September 24
Speaker | Ron Rash, author
Renown author Ron Rash's novels and short stories are rooted in the soil and history of the Southern Appalachians. He has twice become a finalist for the prestigious PEN/Faulkner Award, has three times been the recipient of the O. Henry Award, and he won the 2013 Thomas Wolfe Award. His new novel, The Caretaker, will be published right around the day of his visit to our class. He mentioned to me that this is the "most overtly religious novel I've ever written" and is pleased to make his first public appearance on its behalf in a church. This is Ron Rash's first novel in 7 years, so come help us launch his new book onto the national best-seller lists.
October 1
Speaker | Dennis Stamper, M.A.
Dennis Stamper is a retreat guide with The Center for Conscious Eldering and is also a Certified Sage-ing Leader with Sage-ing International. He will speak to us about Conscious Eldering and can do so from a variety of perspectives. Dennis holds a Masters in Clinical Social Work, went to seminary at St. Paul School of Theology, and he served twenty years working as a hospital chaplain. Dennis gave a 2018 Ted Talk has been viewed hundreds of thousands of times.
Our youth-oriented culture propagates negative stereotypes of elders which often leads to age discrimination. The images in the media mostly point to diminishment, loss and irrelevance. The assumption seems to be that the life we will have when we are old will surely be "less than" the life we had when we were young.
Aging certainly does come with its own challenges but that is not the whole story. There are also some very special gifts to be found in our elder years. Unfortunately, many of us never fully discover the gifts of aging and may leave them on the shelf unopened. But when fully nurtured, these gifts can give us a life that is deeper, freer and even more precious. Please join us as we uncover ways to make this time a fruitful and rewarding one for ourselves and our loved ones.
October 8
Speaker | Chas Fagan, sculptor and painter
Renown sculptor and painter Chas Fagan will tell us the behind the scenes stories of his most prominent works, including his breathtaking sculpture in front of Central Piedmont Community College of Captain James Jack as he gallops from Charlotte to Philadelphia in May 1775 with copies of the Mecklenburg Declaration of Independence. He will also tell us the story of the friendship between founder Thomas Polk and Catawba Chief King Haigler and how their bond helped forge an alliance that would carry their people through the Revolutionary War and the peace beyond.
October 15
Speaker | David Fleming, ESPN writer
ESPN writer David Fleming launched a new book in May 2023 that centers not around sports but about the historical debate regarding the Mecklenburg Declaration of Independence, which was likely written at the future Trade and Tryon Street intersection on May 20, 1775. His nonfiction book is in turns humorous and dead serious in its fresh look at the known facts and the ones that can't quite be determined. His conclusions could help rewrite the history books of the entire nation, not just North Carolina. There's a special plot twist involving Thomas Jefferson that could well change your perception about the man credited with being the uncontested author of the national Declaration of Independence which was written in the late spring and early summer of 1776.
October 22 & 29
Speaker | Catherine Wright, Wingate University, Executive Director, author, educator
Wingate University professor Catherine Wright will lead us on an ecotheological exploration of Christian relationships to our earth. Few today could truly deny that for centuries we humans have had a relationship with earth that is marked by exploitation, destruction and desecration. Why is this so, and does it have to be this way? Have Judeo-Christian teachings played a crucial role in shaping western attitudes?
Dr. Wright will provide a history of how interpretations of Scriptures over the centuries have led to teachings of a humans vs. nature view that has given sanction to do whatever we want to the earth as long as we get what we believe we must have. She will also bring us to the present time and what today must be changed within us to move to a cleaner and more livable future.