Every Sunday, from 02/05/2023 to 03/26/2023, 11:15 AM - 12:00 PM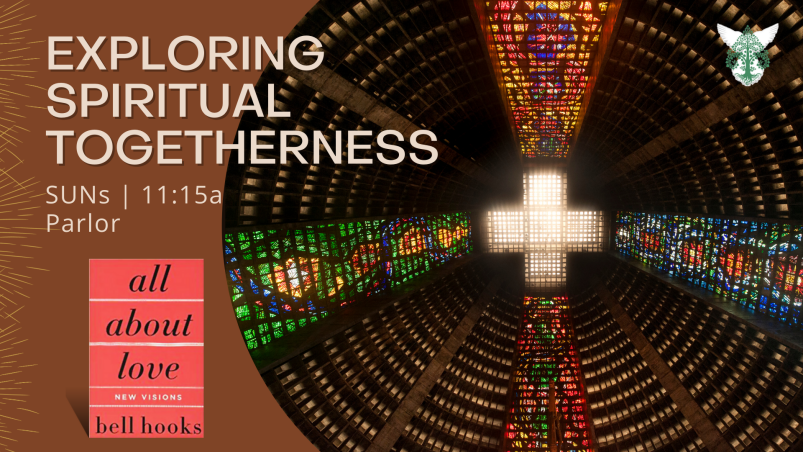 In our Exploring Spiritual Togetherness class, we are growing in community by discussing how spirituality affects our everyday lives.
Book Study
The world needing love is more than just a cliché; it's the premise to renowned author bell hooks' work All About Love. She explores the question "What is love?" her answers strike at both the mind and heart. Razing the cultural paradigm that the ideal love is infused with sex and desire, she provides a new path to love that is sacred, redemptive, and healing for individuals and for a nation. Copies available to purchase or borrow.
Registration is encouraged but drop-ins are always welcome.
For more information contact Jenny Martella or Jen Troyer.