All Church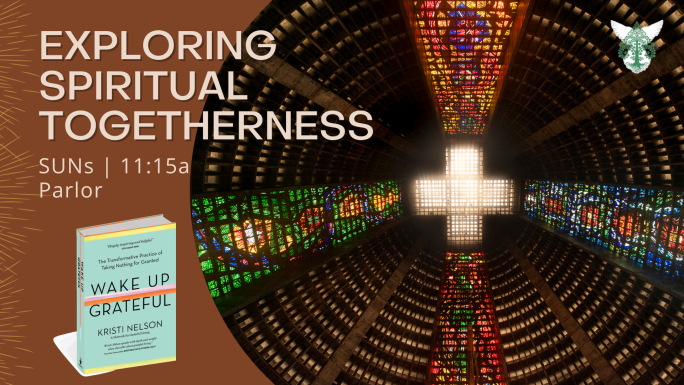 Grateful perspectives do not protect us from the challenges of life, but they do offer us the means to navigate them.
In our Exploring Spiritual Togetherness class, we are growing in community by discussing how spirituality affects our everyday lives. This fall, we'll be exploring gratitude together by studying the book Wake Up Grateful, written by Kristi Nelson, the executive director of A Network for Grateful Living.
As we discuss the book over the course of seven weeks, we'll talk about whether and how implementing the practice of living gratefully can affect our lives.

Registration is encouraged but drop-ins are always welcome.
For more information contact Jenny Martella or Jen Troyer.